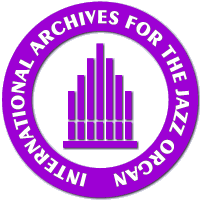 ---
NEW RELEASES 2002
---
Jeremy Baum: Lost River Jams
Flying Yak Records FY 10002


---

Jeremy Baum, Hammond organ
Chris Vitarello, guitar
Bill Perry, guitar, vocals
Ernesto "Ernie" Colón, drums
Malcom Gold, bass


---

Jeremy's debut album as a leader of his own organ trio presents a jazz music which is influenced by the 60's rock and soul scene. Most of the songs are compositions by Jeremy himself. The organist proves a good feeling for the blues, his organ rocks and grooves. One of the highlights on this CD is B.B. King's "Rock Me Baby"; "Oasis Jam" is an impressive example of Jeremy's funky organ.



---
Back

If you don't see the left hand menu,
please go back to the homepage.
Back to the homepage