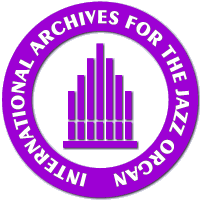 ---
NEW RELEASES 2003
---
Raphael Wressnig: Triple Trouble
Extraplatte EX557-2


---

Raphael Wressnig, Hammond B-3, Wurlitzer, piano
Oliver Mally, guitar, vocal, kazoo
Bernie Mallinger, fiddle
Klaus Kircher, bass
Klaus Paier, accordion


---

Oliver Mally takes up his Blues Destillery, forming a new group with instruments like the fiddle or the accordion. The music of this band contains - besides the blues - elements of country music and square dance. Raphael Wressnig plays mainly the piano.



---
Back

If you don't see the left hand menu,
please go back to the homepage.
Back to the homepage