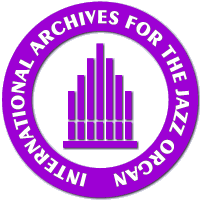 ---
NEW RELEASES 2004
---
Papa John DeFrancesco: Walking Uptown
Savant SCD 2060


---

Papa John DeFrancesco, Hammond B-3 organ
Tim Warfield, soprano sax, tenor sax
Joey DeFrancesco, trumpet, piano
Johnny DeFrancesco, guitar
Glenn Ferracone, drums, percussion
Paul Klinefelter, bass


---

Papa John comes out of his omnipresent son Joey's shadow. Gathering half of the family around him, John shows that it was him who has passed on musicality to his sons. Ok, Joey is the crack, the cat or whatever you want to call him, who has made a profession out of his skills. But John plays just for fun - and does that professionally. Proud he can be to have Joey and Johnny around him. This "Family Inc." has a longer tradition which shows a couple of CDs such as "Reboppin'" (1992), "Doodlin'" (1992), "Hip Cake Walk" (2000) and "Ballads And Blues" (2002).
The tunes John chose for this CD are partially standards ("Sunny", "Mojo"), but also compositions by John and Johnny. Fresh sounds, grooving rhythms, a great Papa John.




---
Back

If you don't see the left hand menu,
please go back to the homepage.
Back to the homepage