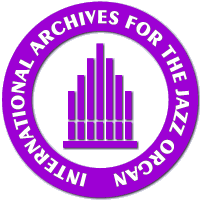 ---
NEW RELEASES 2004
---
Bruno Erminero: Christmas Jazz
Groove GV 104


---

Bruno Erminero, Hammond organ
Lisa Maroni, vocals
Giacomo Anselmi, guitar
Marco Collazzoni, soprano sax, tenor sax
Massimo Cantini, drums
Paolo Chiari, drums


---

Christmas jazz is popular; and there is hardly a year without various new CDs presenting Christmas song in jazzy variations. "White Christmas" with Louis Armstrong for the 99th time. Ok, why not. But why not take the version of Bruno Erminero? With his gorgeous Hammond sound and the pretty voice of Lisa Maroni, White Christmas will be a quite new event. Their interpretation of Silent Night, Jingle Bells or Oh Come All Ye Faithful stands out from other Christmas CDs in an agreeable way.
Two of eight tracks let hear traditional songs, and further two tracks are songs of former Beatles' members (Imagine, My Sweet Lord).
This CD is surely a wonderful enrichment for the Christmas Table.




Download a sound sample (MP3) of this album:
"Auld Lang Syne" by klicking on the MP3-label.


---
Back

If you don't see the left hand menu,
please go back to the homepage.
Back to the homepage